Self Managers Peer Support Group October 25
October 25, 2017 @ 12:30 pm

-

3:30 pm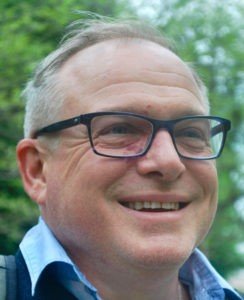 People who are self managing or who are interested to learn about self managing are welcome.  
Please note, this month the meeting starts with lunch at 12.30, at Foyer Oxford, 196 Oxford St, Leederville.
RSVP l.dutton@waindividualisedservices.org.au or 9485 1997 
We are delighted to have guests from Canada.  Shelley Nessman and Sheldon Schwitek will facilitate a session about 'The Art of Gift Recognition'.                 Gift recognition is the starting point for planning for a life that supports the expression of your gifts.  Please bring your friends and family to enrich our shared process of exploring your gifts.  
About our guests . . .
Shelley Nessman's passion is supporting people to discover, nurture and share their gifts, skills, and abilities.  Her experience as a facilitator and planner has helped her to understand that when a person and their network combine their dreams with a plan for action – anything is possible!  Throughout her career, Shelley's had the best of teachers, including people who experience disability with whom she has shared her home.  Shelley has studied Dialogue and Civic Engagement at Simon Fraser University, and worked as a Self Advocate advisor for Community Living British Columbia, and more recently for Spectrum Consulting.
Sheldon Schwitek has been supporting individuals with complex behavioural needs in the United States and in Canada for almost three decades. For almost ten years, he worked closely with Judith Snow, a pioneer in developing circles of supports and helping to identify ways that others could discover their gifts and make contributions to their communities.  During the last decade, Sheldon's work has been associated with The Center for Positive Living Supports in Michigan. The focus of The Center's work on the importance of relationships was a perfect fit for how Sheldon approached the issues surrounding those who are most at risk of being excluded.  Sheldon's wish is to bring his broad experience to bear in helping organizations and teams provide the best individualized supports to those who present significant challenges to those who provide assistance. He believes that with intentional support, anyone can thrive in a community.
Easy Read Self Managers Peer Support Group Flyer Oct 25 2017