The WAiS Associates are individuals within our local, national and international community who have partnered with WAiS to offer their expertise, skills and knowledge across a range of areas within Individualised Self- Directed Supports and Services, and whom can be contracted by individuals and organisations, through WAiS to deliver tailored mentoring, coaching, presentations and workshops.
Information about our Associates can be found below.  For more information and to make a request, please Contact WAiS.
Kate Fulton
    Find out more about Kate here:
Heather Simmons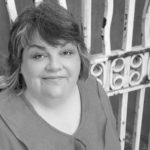 Find out more about Heather here:
John Armstrong
        Find out more about John here.