Planning for a Good Life
WAiS provides support to people and families with planning for a good life, and also provides support in preparing to plan in the National Disability Insurance Scheme.
Planning is a life long process – if you think about it, we sometimes make plans on a yearly, monthly, weekly or even daily basis. This might be to plan a birthday, take a holiday, have kids, move out of home, look for work etc.
Sometimes, if we rely on other people to help us to live our life,  or if we need formal support, then more intentional consideration needs to be given to planning.
Tips for Your NDIS Planning Meeting
This is an easy read document to help you feel more prepared before going into your NDIS Planning Meeting.
Self Management
Self-management is when you you manage your individualised funding yourself or on behalf of your loved one. It gives you the flexibility and choice to decide what supports you buy to meet your plan goals. It lets you think creatively about how you can use your funds to best meet your needs.
When you self-manage, you
are in charge of your supports
choose who you pay to support you
choose who to buy services from – this is not limited to registered providers
can get support to self-manage – information, technology or services
One of the great benefits of Self Management is being able to choose, hire, train and manage your own workers. This doesn't mean you have to do it all yourself. You can get help for a range of things including bookkeeping and accounting services, software applications, training etc.
Recording Supported Decision Making
The true revolution of the NDIS is the shift to self direction and people legally having the right to make their own decisions about their lives and their supports.  This is shift away from a system where other people made decisions for and on behalf of people.  The role of parents, family, friends, services providers and support workers now includes "decision supporter".  WAiS has developed resources to help people understand what supported decision making is and how to develop their skills for doing this.
This resource is a template for recording a decision making process.  It may be especially useful when people have complex communication support needs.
More information about supported decision making can be found here.
NDIS Management Options Information Sheet
There are three different options to choose from to manage your NDIS plan.
To determine which option is right for you we've developed an info-sheet that shows the differences between the three.
NDIS Reasonable and Neccesary
The NDIS needs to follow the law and rules when working out how what supports and services will get funded.
There are 6 things the NDIS needs to keep in mind.
The support will assist you to pursue the

goals and

vision

set out in your plan
The support will assist you to undertake activities that facilitate your

social and

economic participation (Home, work, recreation, leisure etc)
The support represents

value

for money

in that the costs of the support are reasonable, relative to both the benefits achieved and the cost of alternative support
The support will be, or is likely to be,

effective

and beneficial for you, having regard to

current

 

good practice
The funding or support you need, takes account of what is reasonable to expect families, carers, informal networks and the community to provide
The support considered in the plan needs to be not more appropriately funded or provided through other service systems (education, health etc)
NDIS Resources
Three participant booklets (below) are available to support people with disability and participants throughout their NDIS journey. The booklets are a practical tool to help people with disability, participants, their families, carers and the wider community to learn more about the NDIS, prepare for a planning meeting and to implement their plan.
The booklets are intended for use throughout a person's NDIS journey and can be used to record key information, write questions and collect thoughts.
Go to the NDIS website.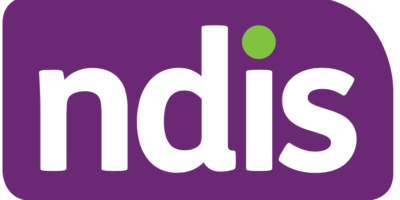 Booklet 1 – Understanding the NDIS
Booklet 1 covers:
Learning about the NDIS
Deciding whether to apply for the NDIS
Accessing the NDIS
Booklet 2
Booklet 2 covers:
Understanding your current supports
Creating an NDIS plan to achieve your goals
Receiving an approved NDIS plan
Booklet 3
Booklet 3 covers:
Understanding what's in your plan
Learning how to use your plan
Choosing and managing supports and services
Reviewing your plan and progress

NDIS Toolkit
Brightwater has developed the NDIS toolkit to help guide individuals with disability and their support network to effectively plan for the NDIS.
The toolkit is for individuals and their families; carers and guardians; as well as health and other human services professionals, and disability service providers.
Funded by the Department of Communities Disability Services, the toolkit will help you register for the NDIS and prepare for your planning meeting by taking out all the guesswork.